The virus has stirred things up, including our route through the Czech Republic. In 2020 you experience your Stoneman Miriquidi adventure as a unique and unforgettable inner-German racing bike challenge – this is the C-Edition. With new ascents and new challenges. Defeat them all and don't give the virus a chance.
290+26 km pure Road Bike Passion on the Stoneman Miriquidi C-Edition
More kilometres, more metres in altitude – with the C-Edition you have found your rival in 2020. Conquer the unique route, let yourself be tempted to give your best and be rewarded with the finest asphalt along completely new, powerful impressions.
New ascents, new distances and new challenges await you.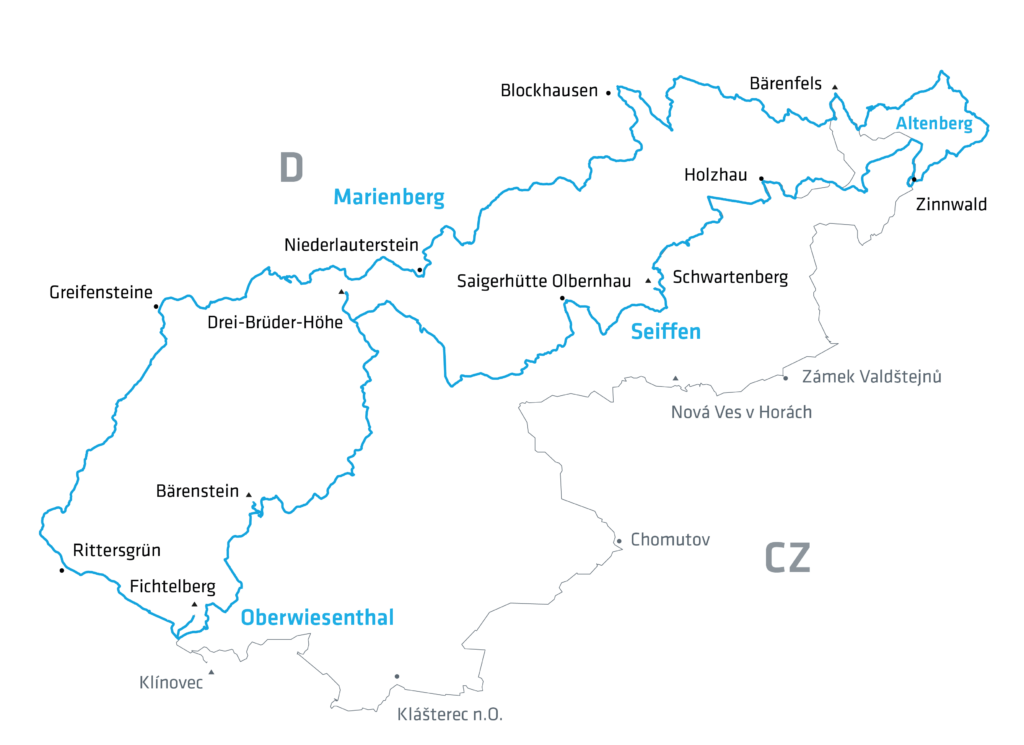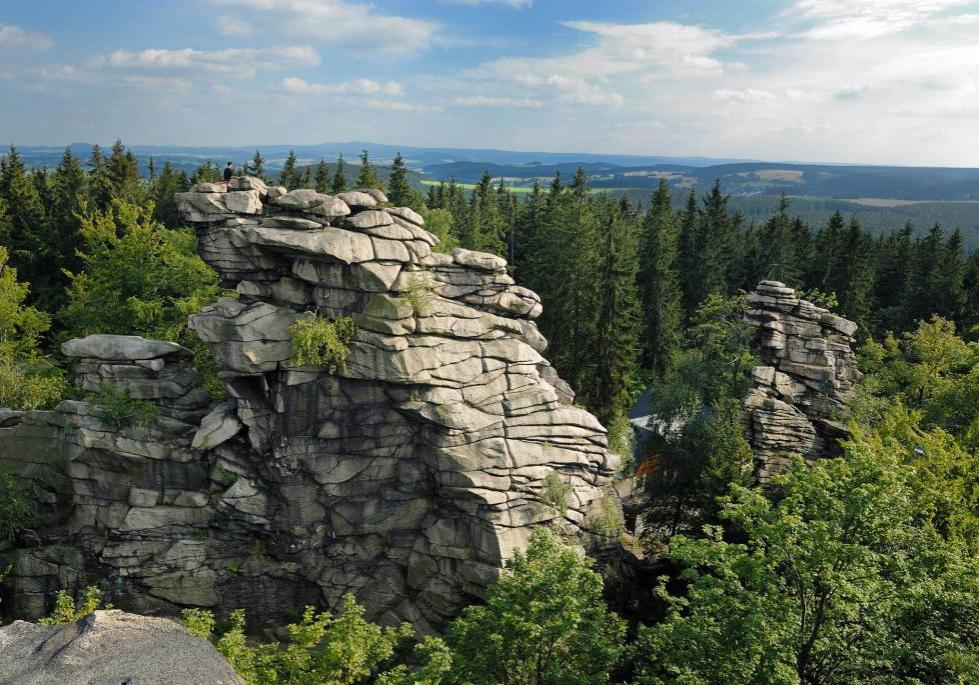 Panoramic view included!
The 2020 route takes you to the new checkpoint Greifensteine. Enjoy the breathtaking panoramic view! Regular performances take place on the picturesque rock stage of the nature theatre on the Greifensteine.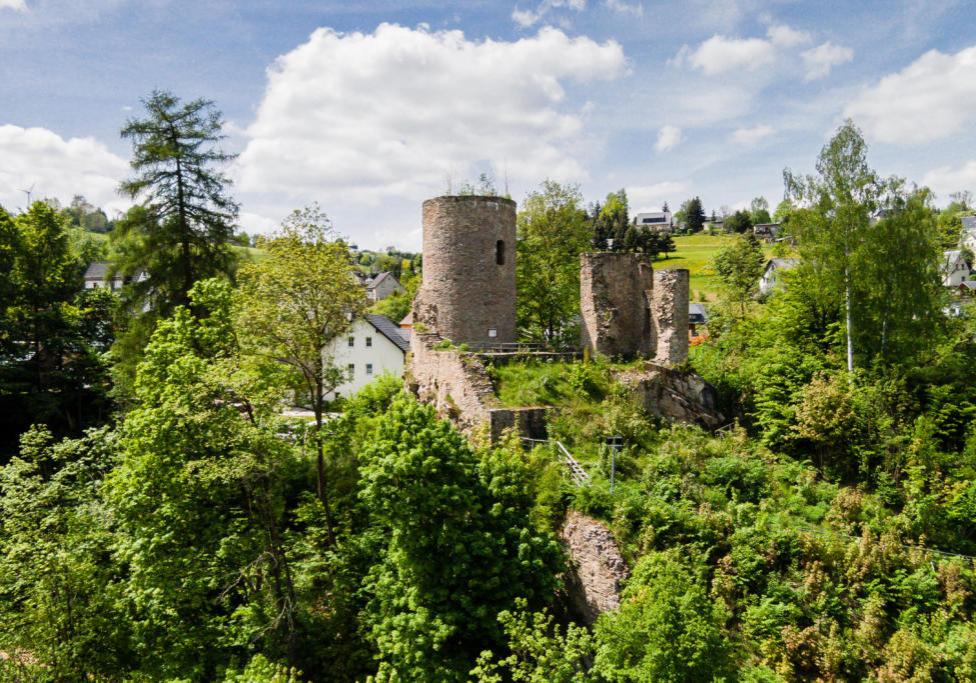 At the foot of the wall!
The medieval hilltop castle of Niederlauterstein was the centre of power and protected the medieval trade and pass roads. Today the ruin watches over the Stoneman fans.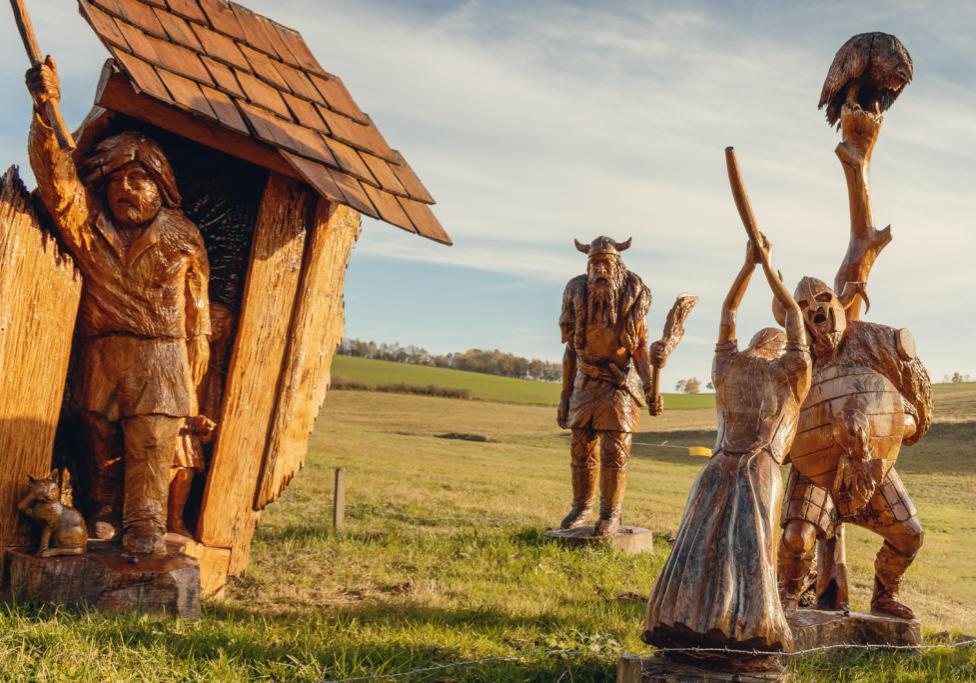 Enter the world of Blockhausen!
Here you canadmire chainsaw wood art of a special kind: fighting knights, detailed animal sculptures and metre-high mythical creatures. Unique works of art on various themes are created and exhibited throughout the entire grounds.
Offizielle Ausgabestellen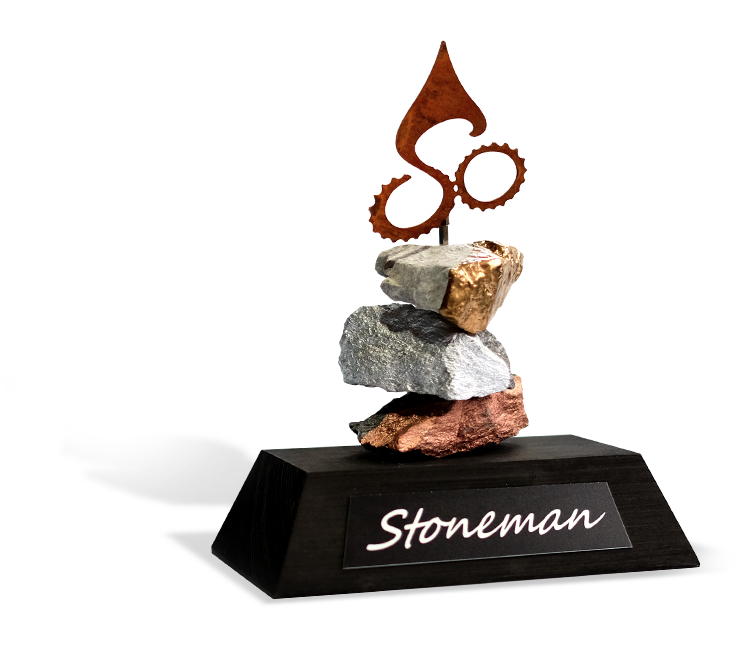 Stoneman Miriquidi C-Edition: An unforgettable adventure
Since March we have been pulling all the strings to offer you a breathtaking and unforgettable racing bike adventure in 2020 as well. For this purpose we have developed an attractive and varied route.. The Stoneman Miriquidi C-Edition is perfectly planned. 
On 290+26 kilometres, the unique route runs over 4,900+400 metres in altitude through the dark forest of the Ore Mountains. The new route means new possibilities: With 40 percent new tracks, the C-Edition is a completely new challenge. Demanding, varied, unforgettable - the Stoneman Miriquidi 2020.