The original route of the Stoneman Miriquidi Road is legendary. Discover our Czech TwinCZ and his "290 km pure Road Bike Passion".
On three well-balanced stages, the tour leads through the Czech high moor down to the sun-blessed Egergraben. From the Castle on the banks of the Eger (Klášterec nad Ohří), the route leads first along the river and then up the striking steep drop of the Ore Mountains to the Klínovec.
From A for Altenberg to O for Oberwiesenthal
Via Oberwiesenthal the racing bike version passes two more checkpoints of the legendary Stoneman Miriquidi mountain bike: the Fichtelberg (1,214 m) and the Bärenstein (897 m). Along wide reservoirs and through narrow basalt canyons, the route continues via the mining town of Marienberg and the toy village of Seiffen to Altenberg. Here on the ridge of the Erzgebirge you can feel the deeply rooted mining tradition. Numerous show mines invite you to explore the origin of the "Berggeschreys".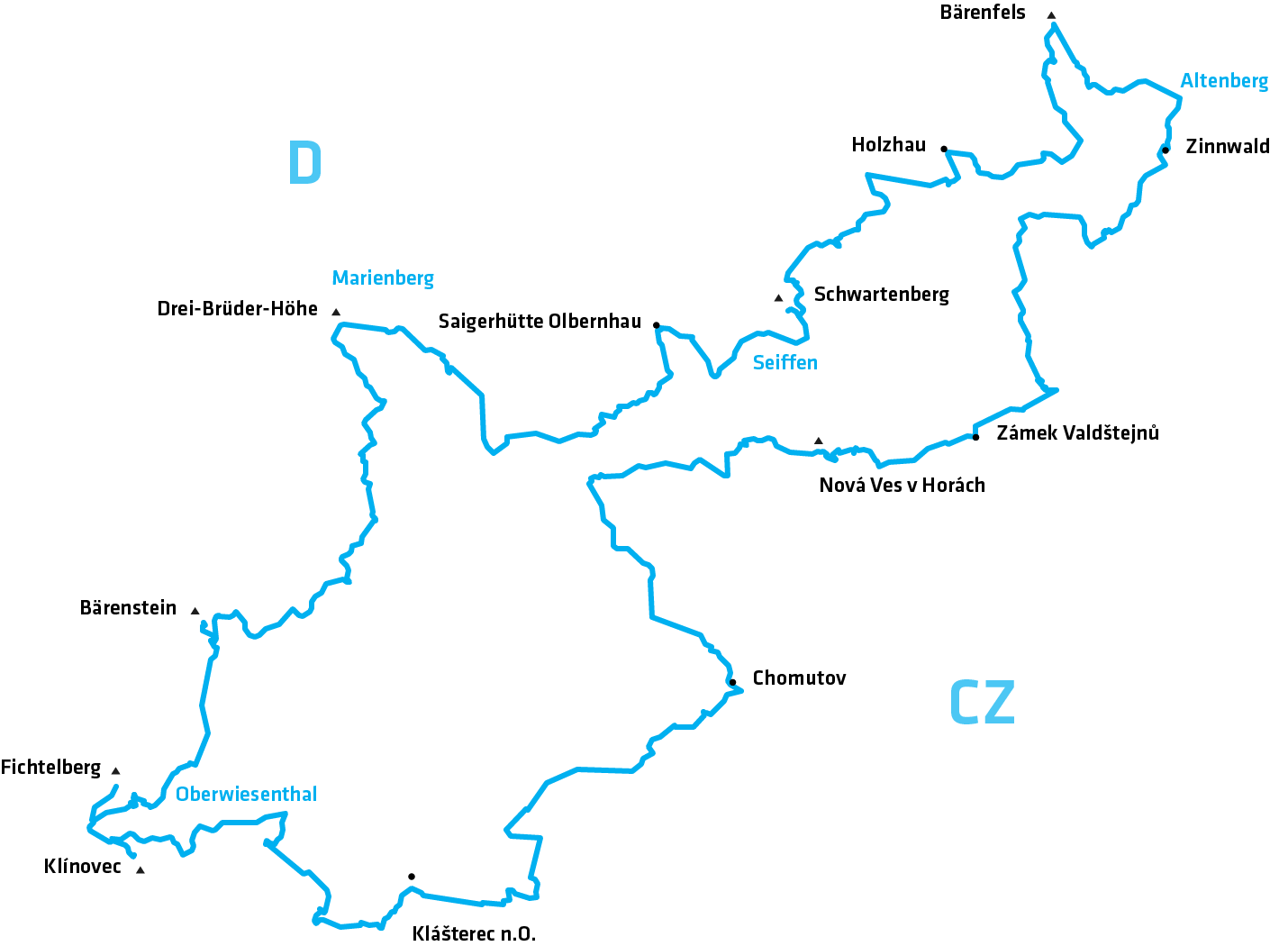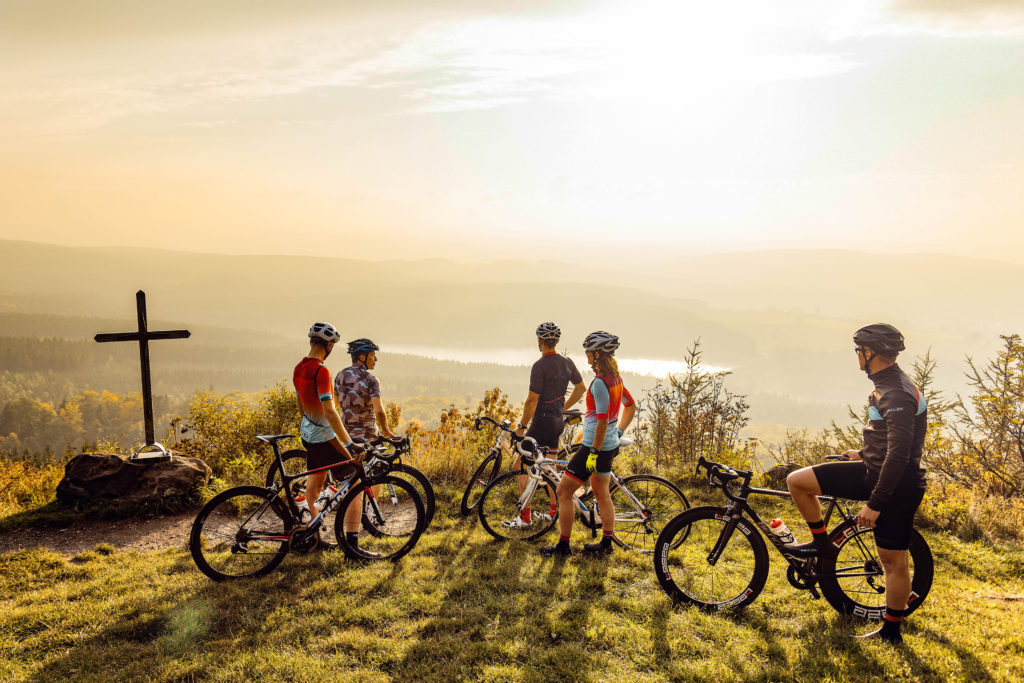 Conquer the Stoneman Miriquidi Road Original Route
Just like the C-Edition there is also for the original route the starter package Stoneman Now, our digital starter card in your mobile phone. That means booking online, riding without an issuing office, checking in at the checkpoints via smartphone, seconds after the ride on the finisher list. All this for the super price of only 8 €.
The road bike course is not signposted. In any case, use the current GPS track, which we send you three days before your ride.
13 crisp ramps are waiting for you and push the lactate into your legs. Conquer the 4,900 meters of altitude in your own pace. Gold, silver or bronze – it's your choice.
No pressure of deadlines: until 31 October you can enjoy your Stoneman Miriquidi Road-Tour at any time. On our routes in the backcountry it is wonderfully quiet.
23 Bike hotels and lodging partners along the route are prepared for road bike cyclists. Here you can also book the luggage transfer, if you like, and can concentrate fully on your adventure./li>
"The two of us have ridden the Stoneman Miriquidi Road in two days. It involved wonderful kilometres through the dream landscapes of the Ore Mountains. The Stoneman Miriquidi Road is a real highlight for racing cyclists: lots of narrow and low-traffic roads, garnished with wonderful views — 100 percent risk of repetition!
Albrecht Dietze · 7/2018 · Silber
Albrecht is the inventor and organizer of the traditional Ore Mountains Bike Marathon, EBM.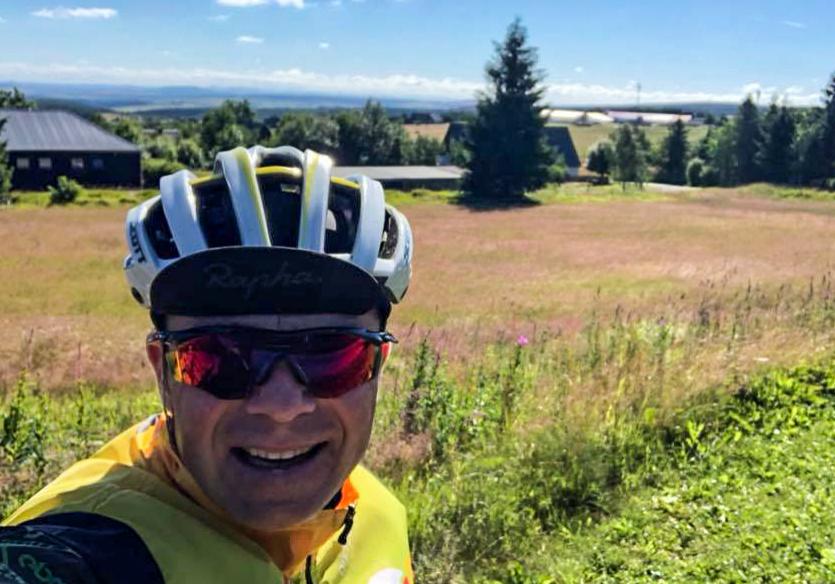 Stoneman Miriquidi Road-saison 2020: 30. April to 31. October
It was intense, demanding and very beautiful. Lots of nature, many views, many small roads, landscape very, very great - the route planners have put a lot of effort. Really recommended. I definitely want to ride again in 2018.
Michael R. · 6/2018 · gold